ILLUMINATE YOUR UNDERWATER ADVENTURES
Moray Dive Gear is your go-to online store for high-quality diving lights and strobes. Enhance your underwater experience with our reliable and durable equipment
HOW THE MORAY DCT WAS INVENTED
It all started on a vacation to Cayo Coco Cuba circa 2003-2004 - I met a young newlywed couple on their honeymoon from Montreal Canada that had just learned to Scuba Dive both were certified and we had a great shallow dive together - and "Mike"  really enjoyed diving with me that day - and wanted to go again tomorrow - I advised him that it will be a deeper more advanced dive tomorrow morning - he was in.
Enhance visibility and safety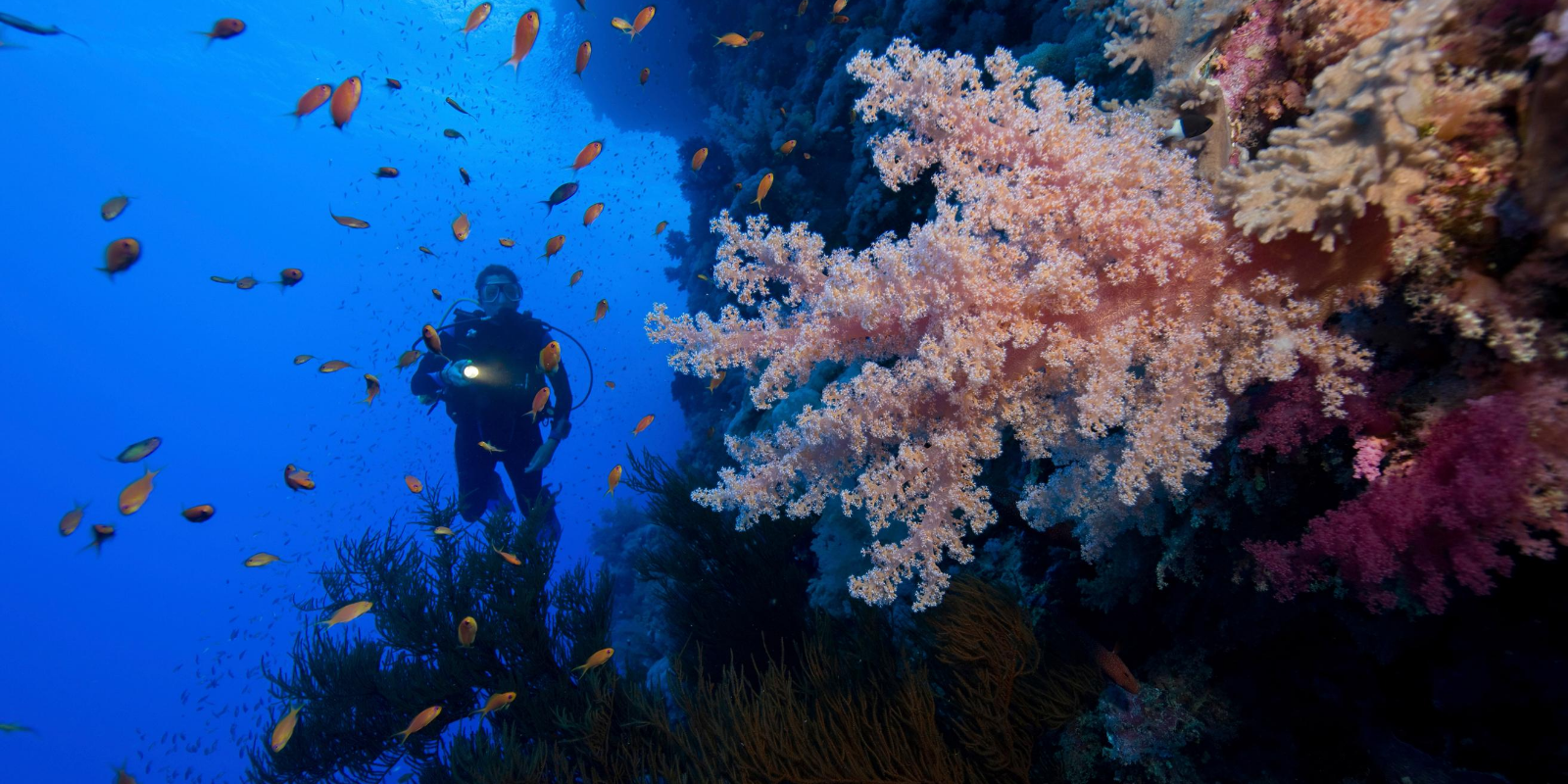 SCUBA DIVE LIGHTS AND GEAR
We provide scuba diving enthusiasts with high-quality scuba dive lights and gear at affordable prices. We share the passion of scuba diving with our customers, which is why we strive to bring you the best dive products on the market. The idea for our company was born during a unique encounter on a diving trip, so we wanted to create durable diving gear products that increase safety and security underwater. Our scuba dive lights and gear products are safe, easy to use, and ideal for all scuba diving adventures.
SCUBA DIVE LIGHTS AND GEAR
We provide you with the scuba safety equipment you need, so you can safely enjoy your time underwater. Check out our site to learn more about us and our scuba gear. From dive lights and noisemakers to underwater attention getters and more—we guarantee you'll love our products and the affordable prices.
The Moray DCT - Diver's Communication Torch - is a powerful dive light with a built-in noisemaker.
How do I use The Moray DCT?

It's simple and intuitive design makes it super easy to use. To turn on and off, simply twist it. To replace the batteries, it takes approximately 5-6 half twists to remove the light head.
How do I use the Moray DCT noise maker?

Hold the light from the top from the rubber glare guard and snap it down. You will hear a "clack" sound as the ball is released. To get your buddy's attention, just shake it!

When you don't need to use the noisemaker,tilt the light downwards to reset the ball against the magnet. Tip - Don't annoy your fellow divers, and avoid using it to point out a common parrotfish…discretion is advised.
A DIVE LIGHT WITH A FOCUS ON YOUR SAFETY
View all
Dive Noisemakers: Why You Need One
Dive Noisemakers: Why You Need One Underwater communication can be a problem and is very often restricted to a small set of widely used hand signals. This can create a situation in which it is very...